For sales inquiries,
please contact us at:

sales@thecus.com
For marketing inquiries, please contact us at:

marketing@thecus.com
2006-06-11
Ease-of-use, superior software, and advanced features impress editors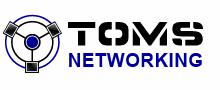 06/11/2006 – Since its introduction, more and more users are saying "YES" to the Thecus YES Box N2100 NAS device. Hardware authority Tom's Networking recently took a look at the N2100, and was very impressed by its ease-of-use installation, web-based interface, and advanced features not commonly found on competing products.
Editors were impressed with how easy the N2100 is to set up: "The N2100 is a bit bigger then the standard NAS devices I've been testing. The size is understandable, since it is designed to hold up to two user-supplied drives in its internal cage, unlike most others of this type that only hold one. Along with its RAID support, another interesting feature of this box is the fact that it uses Serial ATA (SATA). SATA is the successor to the old ATA standard and should provide better performance; this is the first consumer-level NAS device I've worked with that uses it. As I took the device apart to install two drives, I found it to be well constructed and simple to work with. The drives installed easily and securely."
The robustness of the software included with the N2100 is a show-stopper: "As I browsed through the available administration menus, I found a large number of features. These included standard setup screens for password settings, time setup , user and group creation, firmware upgrade and more…Figure 4 shows a status screen that geeks (like me) will find informative. You can see the CPU load, temperature settings, fan speed and other statistics. This type of information was rarely, if ever, available on other NAS devices that I've worked with. I was also pleased to see support for iTunes; turn on this feature and your N200 will serve music to all iTunes clients on your network."
One-button copy is a handy feature as well: "One last feature I checked out was "one button copy", which is designed to give you a quick way to back up a USB device. For my test, I plugged a FAT32-formatted USB drive into the front USB port and then pressed the copy button just above it. After a beep and a short wait, my data was available in a time-stamped subdirectory of a "usbcopy" directory. This seemed to work well and would be a handy way to move data around."
The conclusion? "I found the Thecus N2100 to be a full-featured box that provides data security, flexibility and expandability with performance comparable to other products with Gigabit LAN interfaces. The box had a few rough edges, but overall, the software was well written...the RAID capabilities of the unit provide peace of mind for data security, and its expandability means that it can keep up with my ever-growing data needs. It's definitely worth checking out if you'd like to step up to a more secure NAS, but your budget isn't quite ready yet for RAID 5!)."
For the full review, check out:
http://www.tomsnetworking.com/2006/06/06/thecus_n2100_two_drives_better_than_one/
For more information on the Thecus N2100, check out: http://www.thecus.com/products_over.php?cid=1&pid=1
For more information on Thecus, go to: http://www.thecus.com/
---
About Thecus
Thecus® Technology Corp. specializes in IP Storage Server solutions. The company was established in 2004 with the mission to make technology as transparent and easy-to-use as possible, and to make products that are not only the best on the market, but are accessible to experts and novices alike. With a best-in-class R&D team highly experienced in storage hardware and software and with a keen customer focus, Thecus® stays close to the market to develop high-quality products to fulfill the storage needs of today's world.
For more information, please visit the Thecus® website at: http://www.thecus.com/
For sales and other inquiries, please contact us via email: sales@thecus.com
---
About Thecus®
Established in 2004, Thecus Technology Corp provides market leading network attached storage and network video recorder solutions, committed to revolutionize how everyone from home user to enterprise level business centrally stores, manages and accesses their digital data both onsite and cloud-based. Thecus strives to deliver continuous innovation through cutting edge technology and design to provide data storage with the most customer-friendly platform, rapid performance and robust security. In May 2016, Thecus was formally acquired by Ennoconn Corporation and thus became part of the Foxconn IPC Technology group. Partnered together this diverse group of companies work in tandem to provide a total IoT (Internet of Things) solution. Now with an unparalleled portfolio to work with, Thecus is collaborating to bring unprecedented change to the network storage industry.
For sales inquiries, please contact us via email: sales@thecus.com
For marketing inquiries, please contact us via email: marketing@thecus.com